We are pleased to announce that Mark Smith, RTRP has passed the RTRP exam and has been designated as a registered tax return preparer by the Internal Revenue Service.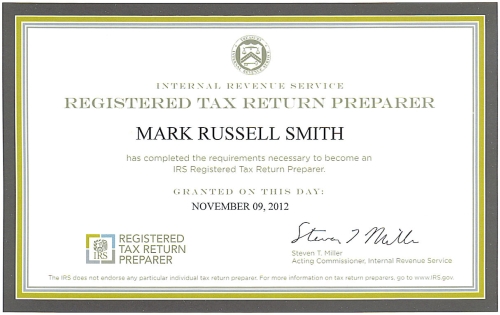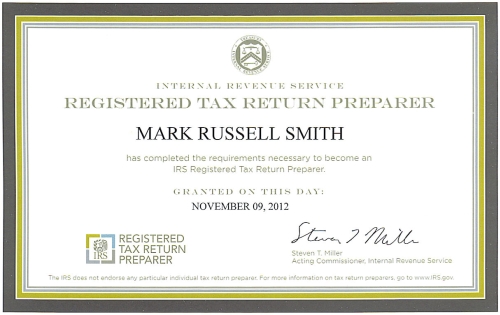 Starting in 2014 the only tax preparers who will be able to legally prepare tax returns for compensation will be:
Registered Tax Return Preparers
Enrolled Agents
CPAs
Attorneys
The introduction of this requirement is part of the IRS's ongoing efforts to ensure that taxpayers receive competent and professional service during the preparation of their tax returns.
For more information on how to choose a tax preparer read our article "Tips For Finding A Paid Tax Preparer".
Posted By Mark Smith
Mark Smith, EA is an Enrolled Agent and accountant with over 30 years tax and accounting experience. He is the owner of Cranmere Accounting and Tax Services LLC. He can be contacted on (480) 363-4808 or by email at info@cranmereaccountingandtax.com if you need assistance with any of the above.